Adventure, Alchemy,
Everyday
KOEI TECMO GAMES and Akatsuki Games present
The latest title in the
Atelier series.
This is a story to
revive alchemy
――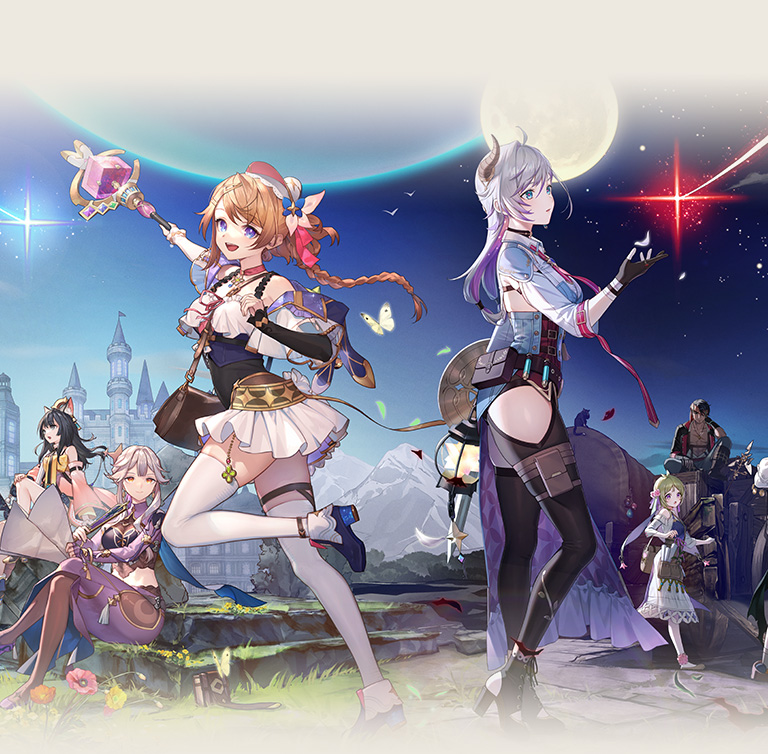 Story
−−−−−−

Alchemy was forgotten
150 years ago

Long ago, the kingdom of Lantarna prospered
from the blessings of a white comet that passed overhead.
The art of harnessing the comet's blessings was called alchemy,
and the practitioners of this art were known as alchemists.

However, when the comet disappeared and
its blessings were no longer available,
the use of alchemy gradually declined and
was eventually forgotten.

The main character, Resna dreamed of spreading
the forgotten art of alchemy to the world again.
Her adventures begin as she aims to travel to
the World's End where the source of the miracle is said to lie. Creator
Original Story, Series Composition,
Scenario Supervisor TAKAHIRO
Chairman of "Minato Soft". In charge of orignial drafts and scripts (scenarios) for manga, games and anime.
Although his involvement and style of work differ depending on the title, he always is in charge of worldview and character settings.

"Maji de Watashi ni Koi Shinasai!" series
"Tsuyokiss"

"Akame ga KILL!" series
"Chained Soldier"
"Hell's Tormentor Kraken"

"Yuki Yuna is a Hero" series
"RELEASE THE SPYCE"
"World Dai Star"

"Atelier" series supervision Shinichi Yoshiike
Born in Shizuoka prefecture, currently living in Nagano prefecture. Born in June 18th, 1972.
Once affiliated to Gust (Now KOEI TECMO GAMES Gust brand), he planned and produced games such as "Atelier Marie". The creator of the "Atelier" series. Now he is active in a wide range of activities as a freelance game designer and scenario writer
Character Design Umiu Geso
"Cardfight!! Vanguard" card illustration
"Magic: The Gathering" card illustration
"Fire Emblem Heroes" character illustration
"Arknights" MV illustration, etc.
"The Devil Princess" book illustration, etc.

Character Design tokki
Illustrator mainly active on game illustrations, character design and merchandise illustration.
"Blue Archive" Mizuha Mimori
"Hatsune Miku" merchandise illustrations, etc.

Development / Operation